In the Summer 2019 issue we were happy to publish some of Rick Grant's wildlife photography, on page 54. Here is a selection of more of Rick's photos, from his visits to Royal Botanical Gardens in Burlington, this May. First, we have some amazing photos of birds. Can you identify them? Use the comments for the names.
Here's a view of Coote's Paradise with the trees heavy with gorgeous blossoms: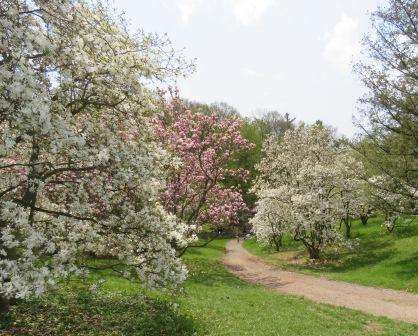 A rabbit caught snacking: does it look angry or happy?
And here are only some of the many kinds of fungus that Rick spotted on his walk:
What do you think of Rick's photos? Do you have good views to share?